6 Essential Features You Need in Your Router as a Journalist or Reporter
Friday, Jun 5, 2020 by Ruby Lo

Cybersecurity is a global discussion in this Digital Age, since we are all dependent on the Internet for data transmission even before the COVID-19 pandemic. This is particularly true for journalists, since information leakage can be a potential threat across the globe. According to the 2020 World Press Freedom Index, the future of journalism is affected by 5 crises including a geopolitical crisis, a technological crisis, a democratic crisis, a crisis of trust, and an economic crisis. Other factors including censorship, hostility, privacy laws, and fake news, influence a healthy reporting environment around the world.

Apart from protecting the news materials (news sources and information), reporters should always protect their own personal data and information as well. You may think it is easy to secure data online, but a CNN tech reporter tells a different story. Donie O'Sullivan, a CNN tech reporter asked a hacker to try and steal his own data. The hacker quickly located his home address and cell phone number based on two of his social media post. The hacker even changed his flight seat. In fact, it is "disturbingly easy for them (the hackers) to do" it.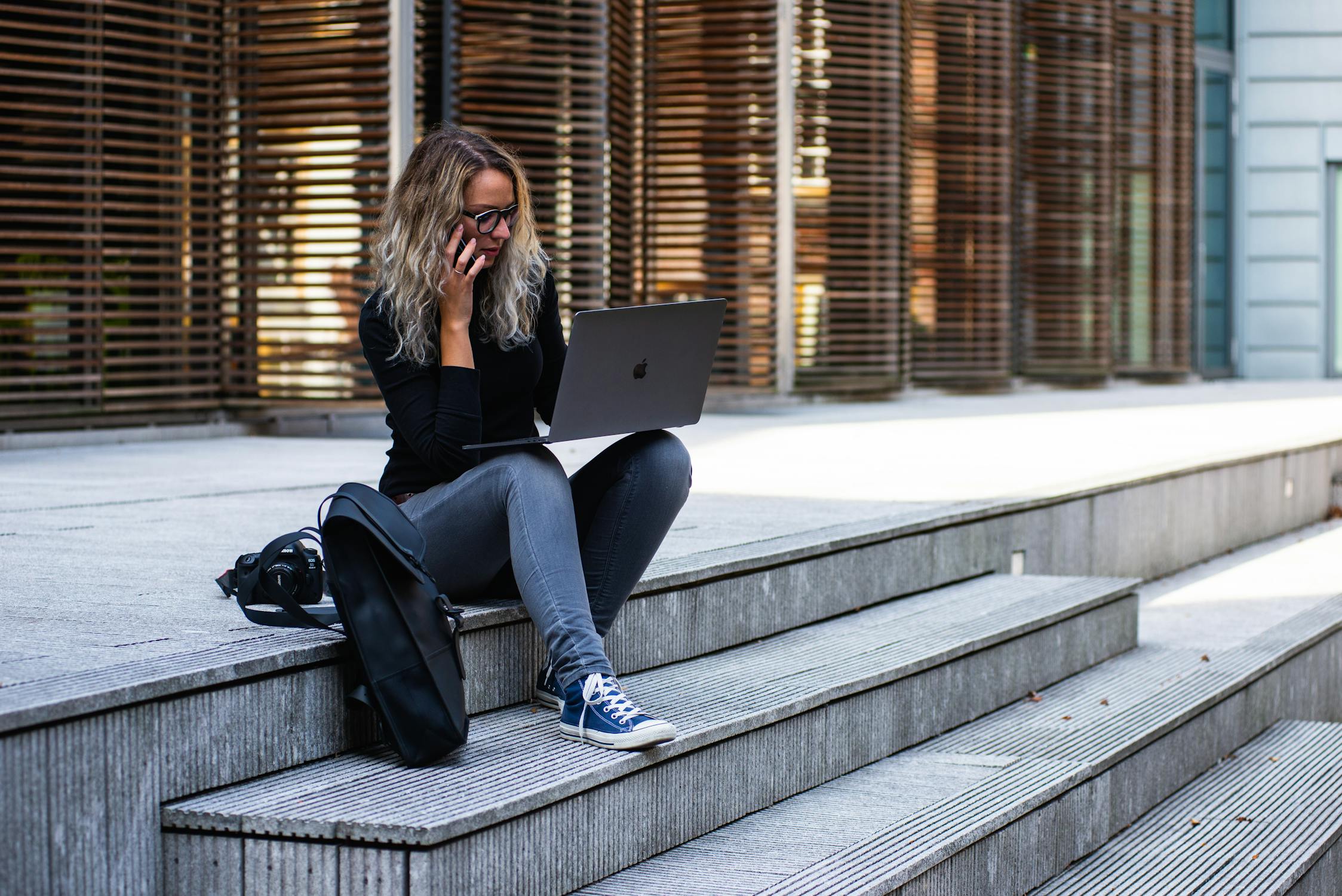 As a journalist, cybersecurity is an important topic to keep in mind | Photo Credit: Buro Millennial

So how can journalists (or citizens) protect and secure their personal data or sensitive materials online? What precautions can you take? A reliable and practical router is vital in terms of secure data transmission. Here we include 6 features that should include in your router.

1. VPN (Virtual Private Network)
Using a VPN is important for journalists since all of your communication should be encrypted and protected. In this way, all your personal data, news materials, and identity are protected while you transfer data over the Internet. While VPNs can prevent third parties from accessing your information, the VPN provider itself can view your online activity. In this case, you should consider a "logless VPN", meaning the VPN provider will not keep a user's activity record. All our networking products support 30+ VPN service providers, including no-log VPNs, NordVPN, Private Internet Access, and ExpressVPN.

2. Portable and Travel-friendly
Having a portable travel router is essential and convenient for road warriors and other frequent travelers such as international correspondents. We recommend Slate (GL-AR750S) and Mudi (GL-E750), the honorees of CES Innovation Awards in 2019, and 2020 in the Cybersecurity and Personal Privacy product category. They are both designed for frequent travelers in mind, so they are very compact and lightweight. You can easily slip them into your backpack or even your pocket. Mudi (GL-E750) also comes with an OLED seamless interactive display screen that allows display customization, a standby mode to save power with 7000mAh Li-Poly battery, and a built-in nano-SIM card slot that supports 4G LTE network in case you cannot access a reliable wifi hotspot.
The seamless display screen of Mudi (GL-E750) is very handy and customizable

3. Pre-installed OpenWrt
OpenWrt is a Linux operating system that provides full customization for users. All our routers feature pre-installed OpenWrt, which allows you to optimize the Internet user case based on your specific demands. OpenWrt is an open-source software, and it is designed by network professionals, therefore it is very secure and stable.

4. External Storage & File Sharing
As a journalist, you may need to carry different news materials with you. In these situations, extra storage and wireless sharing function are necessary for you. With the extra storage, you can create a local drive to store and download news materials and images on your devices. This wireless sharing function is vital and convenient for news reporters to share files across devices. Both Slate (GL-AR750S) and Mudi (GL-E750) have a built-in MicroSD slot that has capacity up to 128GB. Slate (GL-AR750S) also comes with 3 gigabit ports for quick file sharing between other gigabit-enabled devices.

5. Cloudflare DNS over TLS
DNS over TLS is a security protocol for encrypting and wrapping Domain Name System (DNS) queries and answering the Transport Layer Security (TLS) protocol. This method can increase your personal data privacy and security by preventing eavesdropping and manipulation of DNS data man-in-the-middle attacks. You can enjoy this security protocol on both Slate (GL-AR750S) and Mudi (GL-E750) in order to secure and protect your personal information and materials.

6. Tor Anonymity
Tor (The Onion Router) is a free and open-source software for enabling anonymous communication on the Internet. It can help with defending against tracking and surveillance. Anonymous network is essential for journalists, especially when you are handling sensitive information and data. Lucky for you, you can explore the Internet with Tor with both Slate (GL-AR750S) and Mudi (GL-E750). It comes with an easy interface so you can switch it on and off by just a simple button. Once you activate Tor service, your identity will be concealed, and you can browse the Internet freely and privately.