Nintendo Switch x VPN: Level-Up Your Gaming Experience
Friday, May 15, 2020 by Ruby Lo

During the social distancing, people are being exposed to more unique ways to stay connected and have fun - the virtual world. Nintendo Switch's latest release "Animal Crossing: New Horizons" is a huge success, with 11.77 million copies sold in just 12 days. Apart from the game, Nintendo had sold 55.77 million units of the console itself.

Indeed, console gaming has become more and more accessible to users than ever before. However, as the Nintendo Switch users are growing, the chances of them being targeted by hackers is increasing. The recent data breaches of the Nintendo Switch accounts has raised the security concern. Besides, some players may want to battle in wireless LAN mode to level up the overall gaming experiences. In these situations, you may want to use a VPN for Nintendo Switch.
Do you need a VPN when playing Nintendo Switch? | Photo Credit: Sara Kurfeß

Enhanced Users Experience with VPN
If you like to get together with friends and games, you are very likely aware of LAN (Local Area Network) parties and online play. To access online play, Nintendo requires users to purchase the Nintendo Switch Online Membership. If you would like to experience the party playing without the membership, we recommend you to set up a VPN for the LAN party. Many games from Nintendo Switch, such as Animal Crossing or Mario Kart provide this option for players. One of our users, Ikabu Channel on Youtube, used Mango, the mini wireless router that supports 30+ VPN services to access a wireless environment on Nintendo Switch. This is a very unique and creative way to level up the whole gaming experience, and we recommend you to watch his tutorial video.

A reliable VPN hides your actual IP address, and allows you to change the geographic location. By changing your IP address to a specific location, your uploading time would be faster. You can also connect to a location that is closer to your network hosts to avoid lag issues. According to ExpressVPN, some users reported faster-than-average gaming speeds. Therefore, your overall gaming experiencing would be enhanced by optimizing the speed and stability of your Internet.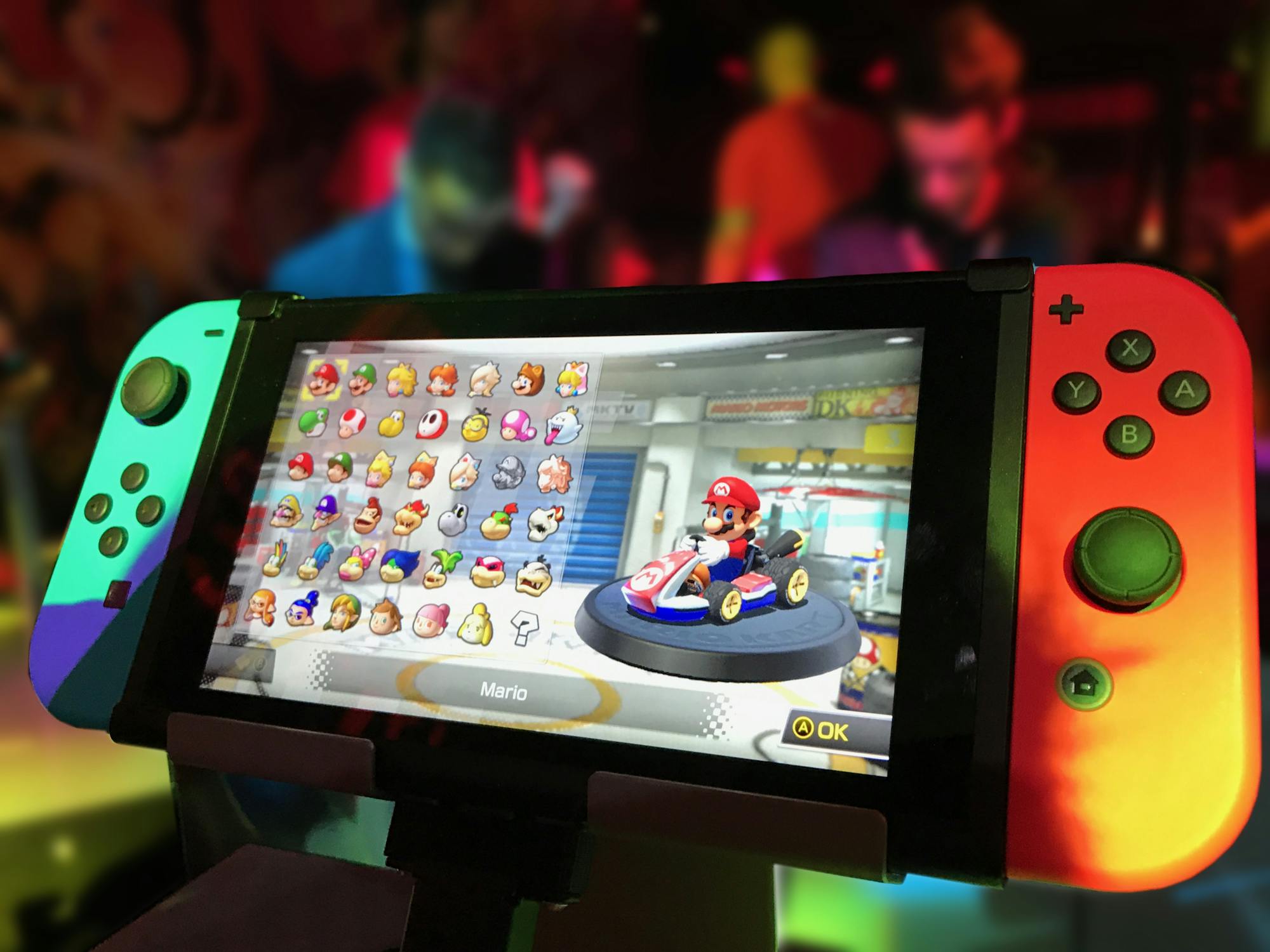 Use our router - Mango for a better user experience when playing Mario Kart! | Photo Credit: Pixabay

Secure Your Personal Information
One major benefit of using a VPN is security and privacy. The recent data breaches of Nintendo raised the concern of the users. Although Nintendo immediately reacted to the situation, it is always better to be prepared. While using a VPN, all your data and information, from purchasing to playing habits are all invisible to hackers. A router that supports different VPN services can not only protect your console, but also all your devices that are connected to the router, including your laptop, PC, smartphone, etc. If you want to know more about this topic, we have an extra blog article for you about VPN and online shopping.

VPN Routers for Your Nintendo Console
If you would like to purchase a router that has built-in VPN for your Nintendo Switch, we recommend Mango (GL-MT300N-V2), our mini smart router. One of our users, @TheDarkMesh on Twitter, shared his way to connect a Japan Lobbies in Nintendo Switch when his ISP modem does not support a VPN connection. Apart from supporting 30+ VPN services, the travel- and pocket-friendly Mango also has powerful hardware, including Max.300Mbps fast wifi speed, 128MB RAM, and 16MB Flash ROM. It can also be powered by a power adapter.

If you looking for a router that provides higher VPN speed to optimize your gaming experience, we recommend Convexa-S (GL-S1300), our OpenWrt gateway for smart home wireless devices. This is the best choice for you in terms of fast VPN speed (Max.192Mbps for WireGuard VPN and Max.25Mbps for OpenVPN). You can set up the VPN server easily by using our Web UI 3.0. Besides, Convexa-S is designed to eliminate your wifi dead zones, your Internet will be stable and secure anywhere at home. You can also connect to multiple devices simultaneously with Convexa-S, including console, television, mobile, etc. It also comes with a large storage for offline data (8GByte EMMC). Because of this function, you can enjoy faster device booting and system processing.
Convexa-S is your best choice for faster VPN speed!
About The Author
Ruby Lo is a Hong Kong-based Digital Marketing Specialist at GL.iNet. As a technology and cybersecurity lover, she is passionate to share her ideas and tips with the visitors. Connect with her on
LinkedIn
.
About GL.iNet
GL.iNet builds network hardware and software solutions that bring affordable and secure network connectivity to families and businesses all over the world. We work with a wide range of industries, solving everyday internet problems in offices, and providing complex networking solutions such as smart buildings and IoT Networks. At GL.iNet, We believe all successful businesses build upon a strong and secure foundation, which is why our highest priority is perfecting network security and reliability for our partners.